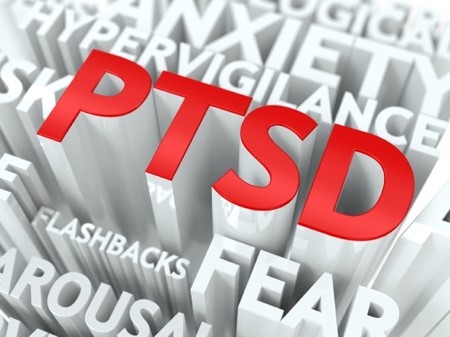 The experience of traumatic situations affects the physical and/or psychological well-being of the person who suffers them throughout their life. In fact, on numerous occasions they can develop "post-traumatic stress disorder" (PTSD). In these cases, the feeling of fear is generalized after a traumatic experience, to the point that an individual recognizes various non-threatening stimuli as real threats, losing the ability to distinguish between harmless and harmful. This reaction can occur even in calm situations.
It is estimated that more than 50% of the world's population has faced or is facing a serious traumatic experience, and approximately 8% may develop post-traumatic stress disorder with severe emotional states: persistent negative emotions (fear, horror, anger, guilt or shame) and unable to experience positive emotions (happiness, contentment, or loving feelings), trouble concentrating, ongoing irritability, sleep disturbances, restlessness, self-isolation, nightmares, distrust of others, and constant flashbacks. In fact, there is already some data on the impact of the pandemic generated by Covid-19 in situations of post-traumatic stress in certain people and professions.
Post-traumatic stress is already becoming a severe mental disease in the most developed countries, and for this reason it represents a mental health problem in constant progression, which shakes the health of the people who suffer it, as well as their environment.
Within the framework of the European "ERA-NET NEURON" call, a cooperative research project called "topdownPTSD" was started in 2018, which aims to investigate how brain circuits modulate emotional circuits. The working hypothesis is that a traumatic experience can trigger a dysfunction in the memory circuits, and that this can lead to dysfunctions in the emission circuits, which will manifest themselves in the form of post-traumatic stress. In order to carry out laboratory research on this phenomenon, it is essential to have experimental tools such as those created. The project is coordinated by the Ikerbasque researcher Mazahir T. Hasan, who works at the ACHUCARRO center in Leioa, and has an endowment of 1.2 million euros. The consortium is made up of 6 partners from 5 European countries: Spain, Italy, Norway, Germany and Poland.
This new scientific development has just been published by a scientific journal that is a reference in its field, and is one of the first results of the project in which the research groups of Dr. Patrizia Campolongo (Sapienza University of Rome, Italy have collaborated ) and Dr. Mazahir T. Hasan.
To read the article: https://doi.org/10.1038/s41398-020-00929-9