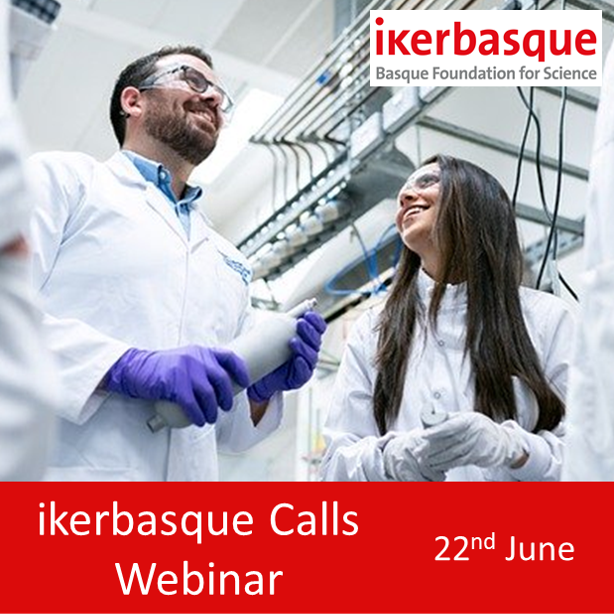 Ikerbasque, the Basque Foundation for Science, seeks to promote the scientific development of the Basque Country, investing in the attraction and consolidation of researchers. To do so, Ikerbasque annually offers 30 research positions for experienced postdoctoral researchers.
Ikerbasque has held a webinar about these research job opportunities in the Basque Country. Thus, te webinar is specially addressed to researchers with postdoctoral experience in all research fields who are considering a new research position.
Our Scientific Director offered detailed information about our annual Calls for 5-year Fellowships and permanent positions, and descrived the +20 research institutions and universities in the Basque Country that you could join as Ikerbasque researchers. The webinar also included experiences and testimonials by researchers who have joined Ikerbasque, as well as a round of questions from attendees.
This webinar was held in English.