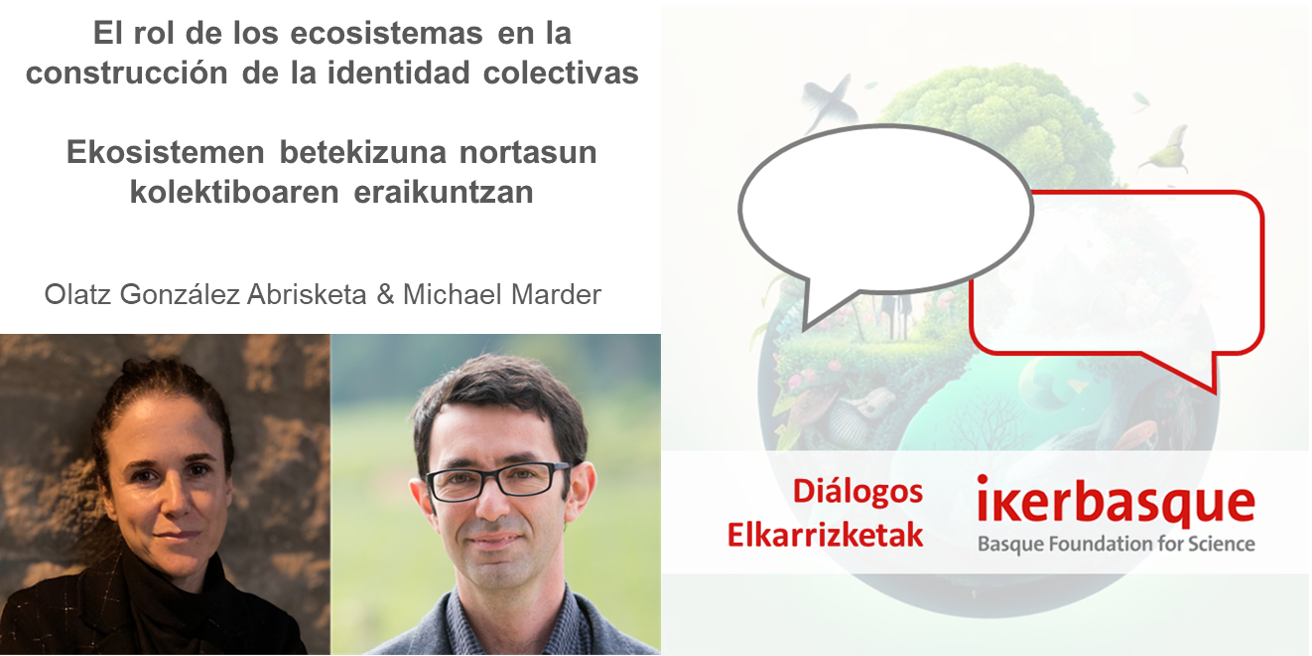 Ikerbasque, the Basque Foundation for Science, organized a webinar in which a reflection on the role of ecosystems in the construction of the collective identity was conducted.
The event was moderated by the Scientific Director of Ikerbasque Fernando Cossío, and had the participation of:
Olatz González Abrisketa is a professor at the University of the Basque Country (UPV/EHU), PI of the research group on identity and social change GAIT-CEIC and president of the Basque Anthropology Association, Ankulegi. Her main research topics have revolved around sport, sexual solidarities and animal worlds, being especially interested in the implications that national imaginaries have in the formation of modern subjectivities, relations between genders and the natural environment.
Michael Marder is an Ikerbasque Researcher in the Department of Philosophy of the UPV/EHU. His research spans the fields of ecological theory, phenomenology, and political thought. He is the author of numerous scientific articles and monographs including Plant-Thinking (2013); The Philosopher's Plant (2014); Dust (2016), Energy Dreams (2017), Heidegger (2018), Political Categories (2019), Pyropolitics (2015, 2020); Dump Philosophy (2020); Hegel's Energy (2021); Green Mass (2021), Philosophy for Passengers (2022), The Phoenix Complex (2023), Time Is a Plant (2023) and together with Edward S. Casey, The Place of Plants (2023).
The event was held on October 31 at 12:00 (CET).