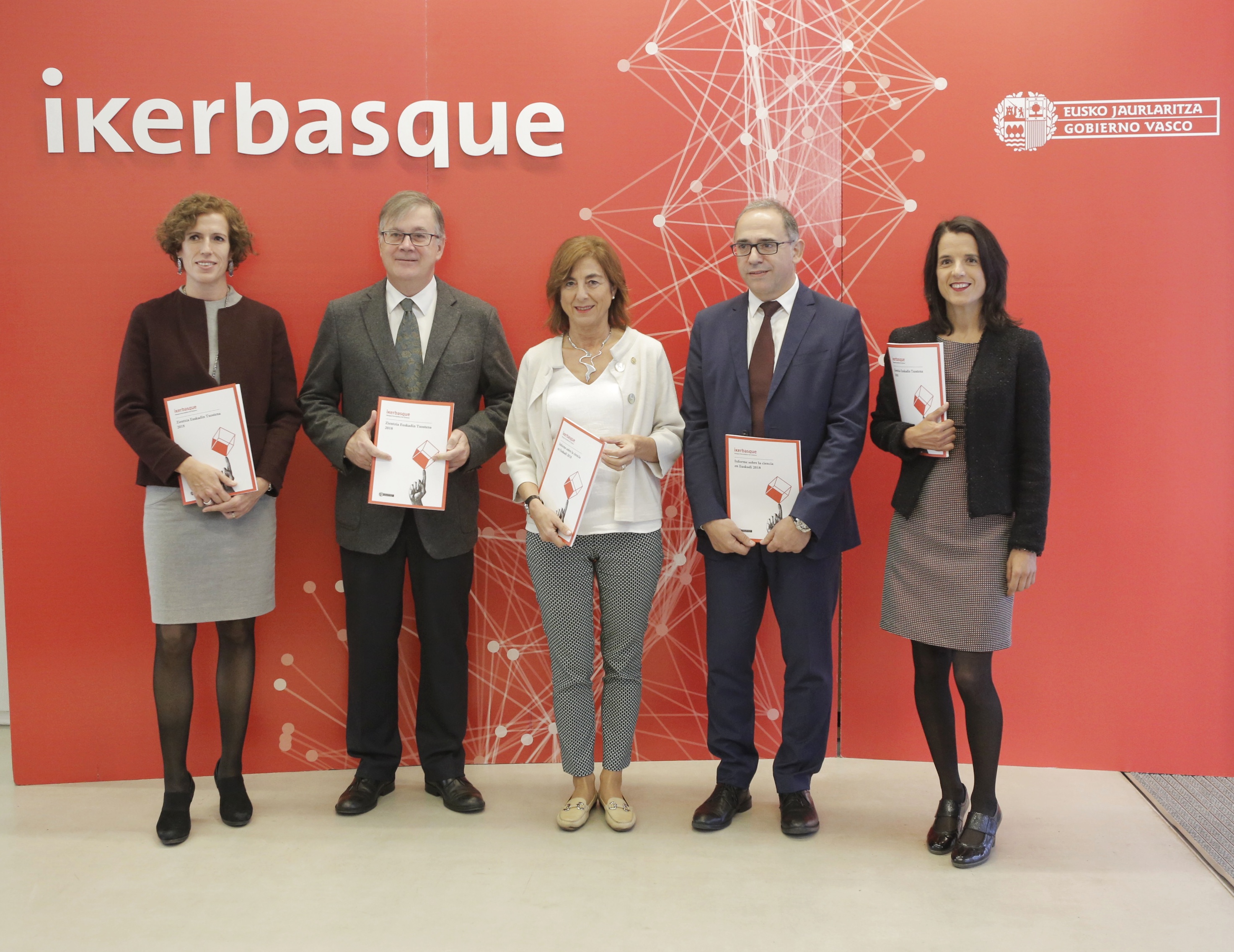 The Minister of Education Cristina Uriarte, presented this morning with the Deputy Minister of Universities and Research, Adolfo Morais, and the Scientific Director of IKERBASQUE, Fernando Cossío, the results of the Report on Science in Euskadi 2018. The report includes the main results of Euskadi in terms of research population, financing of science, scientific results and technology transfer through the indicators monitored by Ikerboost - Basque Observatory of Science and Technology.
IKERBOOST, the Observatory of Science and Technology of IKERBASQUE, includes a wide range of indicators based on proven sources of information, both at the CAV and state or international levels, which allows a characterization of the Basque scientific community and its quantitative and quantitative comparison. qualitative with those of other countries. "Scientists share the results of their research by publishing them in specialized journals, the Ikerbasque Observatory monitors these publications analyzing the quantity, international impact and thematic specialization of them," as explained Fernando Cossío, scientific director of IKERBASQUE.
Here are some of the most relevant data in the report:
The work of the research staff of the Basque Autonomous Community exceeded 6,000 scientific publications in 2017, which represents an increase in scientific production of 50% in the last 6 years.
The staff dedicated in Euskadi to research and development activities approaches the 12,000 research people in people who are Equivalent to Full-time Dedication.
The growth of scientific production has also been accompanied by greater international collaboration and maintaining the leadership of publications.
Euskadi is the Autonomous Community leader in the return per capita of the European program H2020.
To download the complete Report on Science in Euskadi 2018:
Basque Science Report 2018 (ESP)
Basque Science Report 2018 (EUS)