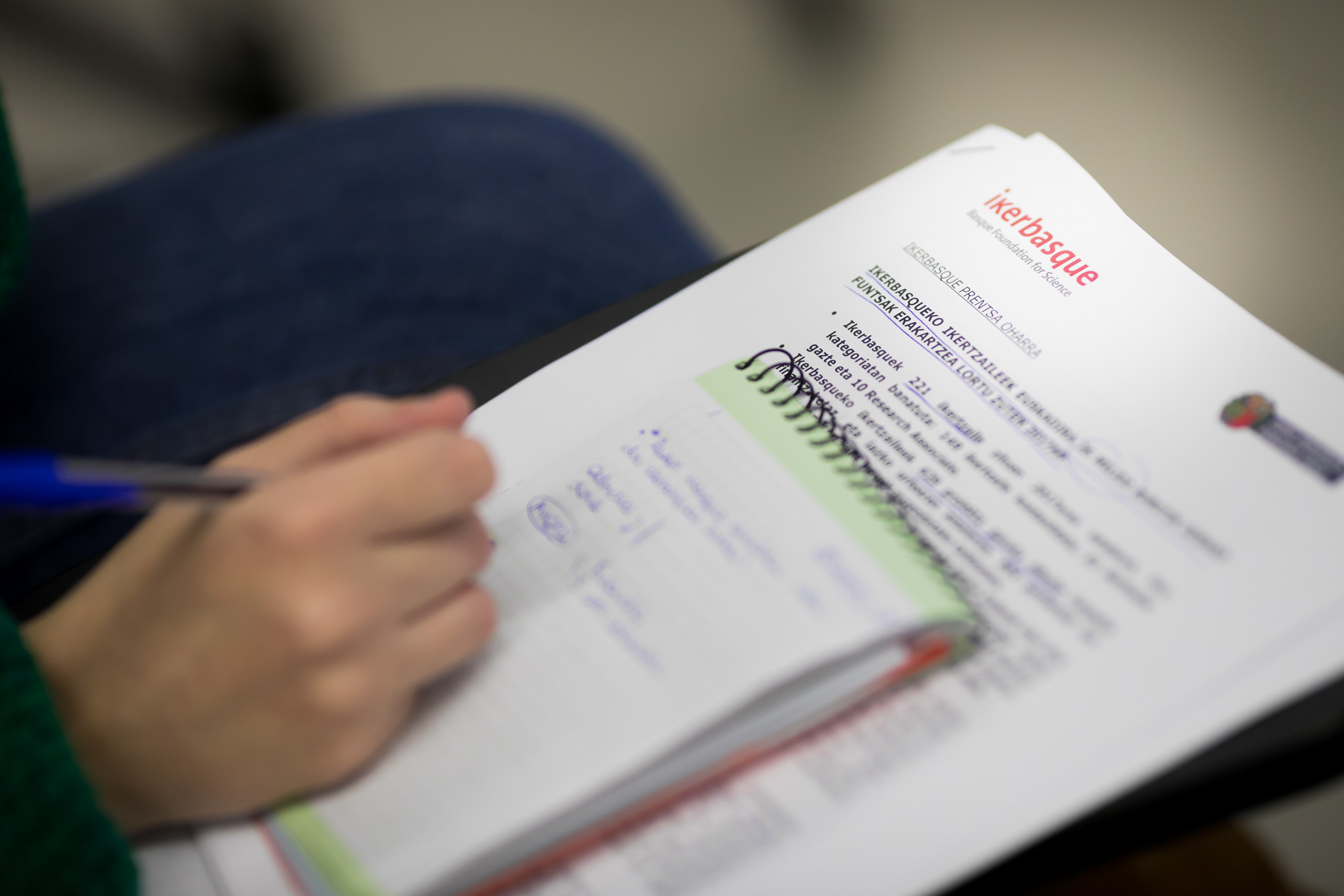 At the end of 2021, Ikerbasque had a total of 170 Research Professors with extensive research experience and leadership capacity, 80 young Research Fellows to promote a pool of high-level young researchers, and 62 Research Associates, a category that complements the previous two and that seeks to cover the different stages of the research career. Their research work had a remarkable reflection in scientific publications; Throughout the year they added a total of 1,484 articles in indexed publications, that is, in highly qualified editorial media on an international scale. Likewise, they created 8 new spin-offs, business initiatives that are characterized by basing their activity on the exploitation of new processes, products or services based on the knowledge and results obtained in their research.
The total number of funds obtained by Ikerbasque researchers during 2021 amounted to 37,371,894 euros (2 million more than in 2020). Out of a total of 940 projects (128 projects more than the previous year) that received external funding, fifteen received funding from the ERC (European Research Council), the most prestigious institution on the old continent in terms of promotion of ambitious research projects at the frontiers of knowledge. With this, at the end of last year, 1,323 people worked in the groups led by these researchers.
The people recruited by Ikerbasque around the world to carry out their work in universities and R&D centers in the Basque Country come from 35 countries, mainly Spanish (186), Italian (30), German (14), British (9), USA (9), Russian (8) and Canadian (6); although there are 28 other nationalities from Europe, America and Asia, and they are mostly men, 75% of men compared to 25% of women.
In relation to their area of research, 50% are specialists in experimental sciences, 22% in medical sciences, 15% are specialists in engineering and 12% in social sciences and humanities. Ikerbasque researchers come from the world's most prestigious centers such as MIT, Harvard University, Oxford, Stanford, CNRS or Max Planck.
The results obtained in 2021 allow us to affirm that the Basque Country is positioned as a European benchmark in science; We are already recognized internationally as a region with advanced research, with Basque research groups of international level and where the right conditions exist to develop research of international stature. Proof of this is that in 2021 the European Commission chose the Ikerbasque researchers attraction program as one of the best European initiatives for scientific development: the Ikerbasque proposal obtained the highest score among the 148 proposals evaluated, which represents 4 million euros to Ikerbasque for the hiring of 36 new researchers in Euskadi in the next 4 years.