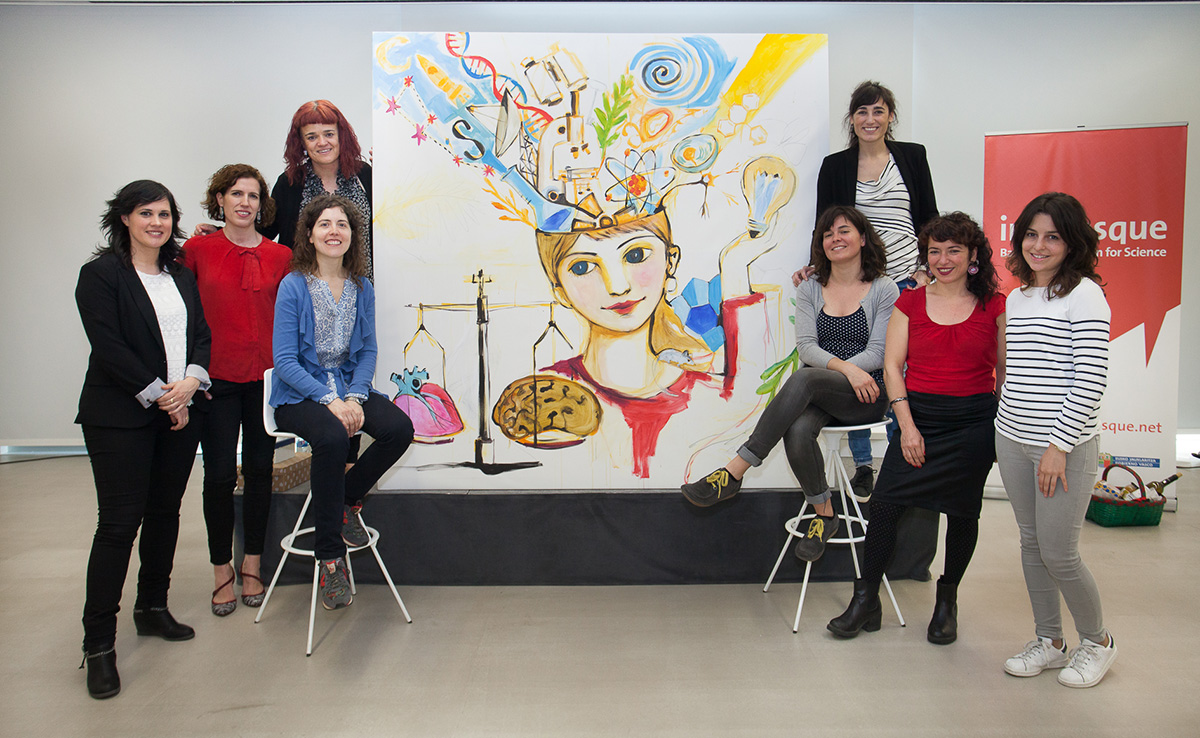 According to the most recent UNESCO Science Report, women account for only 28 percent of researchers across the world. The message is clear: more than ever today, the world needs science and science needs women. In order to achieve the full and equal access of women and girls to science and their participation in it , and to further gender equality and the empowerment of women and girls, the United Nations General Assembly declared 11th February as the International Day of Women and Girls in Science.
This year several research centers in the Basque Country decided to celebrate this day. Achucarro-Basque Centre for Neuroscience organized a workshop for kids called "Neuroscience is not just for girls" in the Old Quarters of Bilbao.
Nanogune organized a series of events that aimed to draw attention to the activities of women in nanoscience, to break with the archetypical masculine roles usually attributed to science and technology, and to encourage scientific career choices among girls and teenagers.
Ikerbasque organizes every year the "Women and Science" event, which brings together promising female scientists and teenager students, with the aim of promoting STEM degrees as attractive career opportunities.