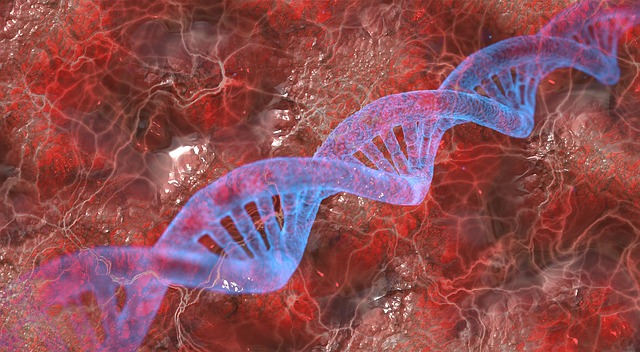 Researchers from the CIC bioGUNE -member of the Basque Research & Technology Alliance, BRTA-, in collaboration with the IKMB of Kiel (Germany), have led a large-scale genetic study that helps to clarify the causes of hemorrhoidal disease -commonly known as hemorrhoids - which affects a large part of the population.
Hemorrhoids are found at the end of the digestive tract and are blood-filled cushions that help contain stool and control defecation in humans. It is common to call hemorrhoids to hemorrhoidal disease, which causes hemorrhoids to swell, causing pain, itching and sometimes bleeding, thus limiting daily activities. In most cases, it is no more than an annoying problem that is solved with products sold in the pharmacy without a prescription. However, the more serious forms of hemorrhoids require surgical treatment.
Over time, numerous risk factors have been suggested, including a sedentary lifestyle, obesity, reduced fiber intake in the diet, spending excessive time on the toilet, straining during defecation, etc. Due to its intimate nature, hemorrhoidal disease has been generally underestimated, and the exact molecular mechanisms and the reasons why only some people develop complications are not known. Various undocumented theories, myths and hypotheses have been manifested for years, even in the scientific literature. The research, developed through a worldwide collaboration, and which has required the analysis of the genetic profile of almost a million people, has been published in the journal Gut of the British Society of Gastroenterology.
In this new study, coordinated by Mauro D'Amato, Ikerbasque Professor and head of the Gastrointestinal Genetics Group at CIC bioGUNE, and Professor Andre Franke of the IKMB in Kiel (Germany), millions of DNA changes have been studied in the genome of 218,920 patients and 725,213 healthy people, whose data were obtained from the UK Biobank, the American 23andMe company and other general population cohorts. Research has identified 102 regions in the human genome that contain genes that influence the risk of hemorrhoidal disease. Further analysis in individual hemorrhoid cells shows that these genes are expressed primarily in blood vessels and gastrointestinal tissues, and are collectively involved in the control of smooth muscle function and in the development and integrity of the epithelial and endothelial structures of the intestine.
The authors conclude that hemorrhoidal disease results, at least in part, from smooth muscle, epithelial, and connective tissue dysfunction. "These new findings are very interesting because they point to specific mechanisms in an otherwise poorly characterized common condition. This may lead to the development of additional non-invasive long-term therapeutic options", comments researcher Andre Franke.
When the new genetic information was summarized into polygenic risk scores (PRS), it was shown that a higher PRS was associated with an increased risk of hemorrhoidal disease, with a younger age at diagnosis and the need for surgery, using data from 180,435 additional individuals from the Norwegian HUNT cohort, the Danish Blood Donor Study, and a case-control cohort from tertiary centers in Germany.
Researchers have also found genetic similarities between hemorrhoidal disease and several other gastrointestinal, psychiatric, and cardiovascular diseases. These appeared as the most common comorbidities in other analysis of 8 million people from the Danish National Patient Registry. "Our PRS results need confirmation in other studies and various ethnic groups, but they could help identify people at higher risk of complications so they can be more closely monitored and benefit, to a greater extent, from healthy lifestyles to prevent surgical treatment", explains Mauro D'Amato.
In addition to IKMB and CIC bioGUNE, researchers and physicians from other institutions such as 23andMe, the Mayo Clinic and the University of Michigan in the United States also participated in the study; Monash University in Australia; the Karolinska Institute in Sweden; the Institute of Genomics and the University of Tartu in Estonia; the University of Copenhagen in Denmark; and the Rostock University Medical Center in Germany, among others.
For further information: https://doi.org/10.1101/2020.12.03.20242776