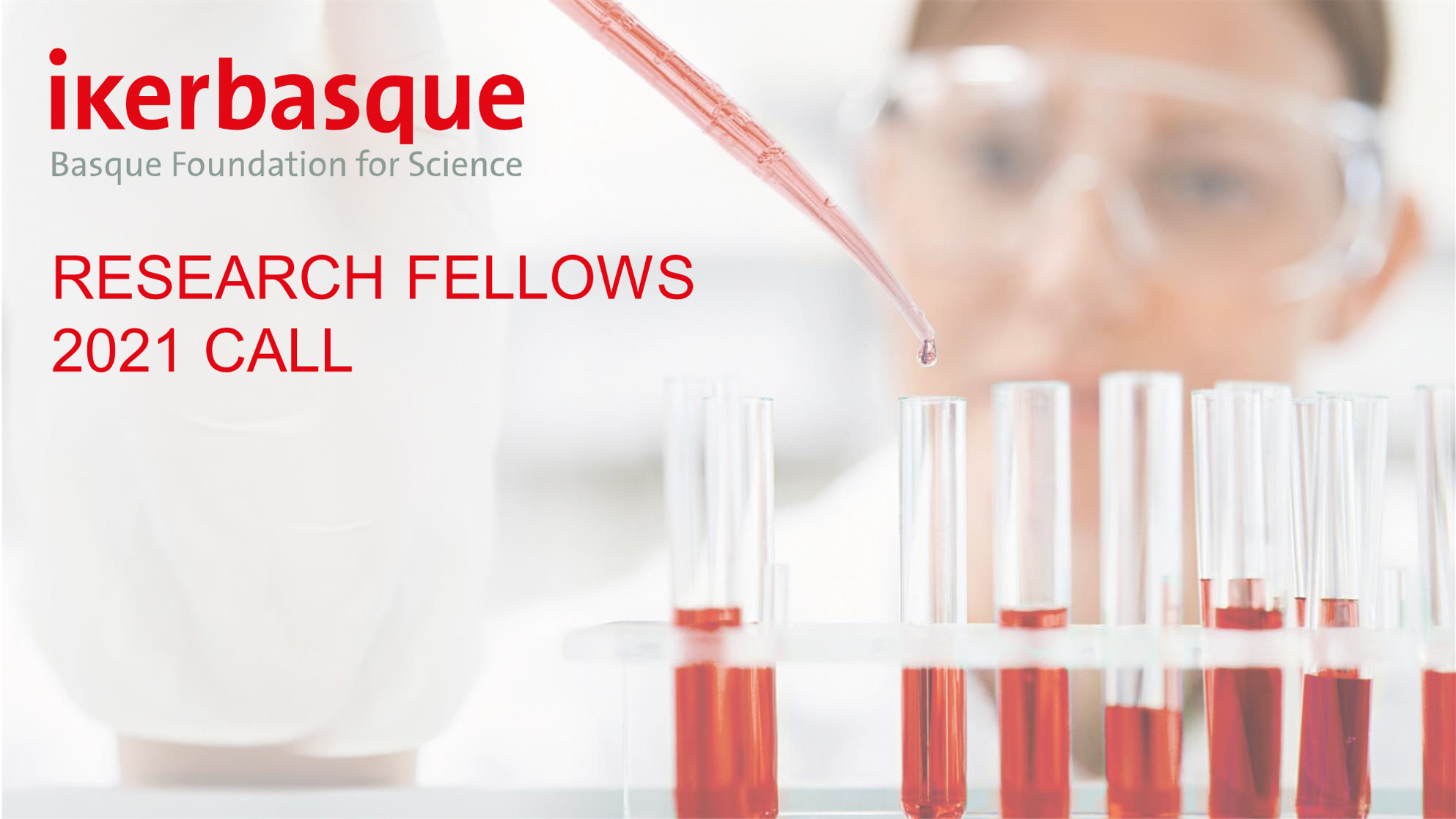 On february 10th, 2021, Ikerbasque held a webinar about our Research Fellows 2021 call. This call offers 20 positions for postdoctoral researchers and is open until the 10th of march.
These positions are financed by the Basque Government, the European Comission and the host institution where the researcher will develop his/her research: therefore, the acceptance letter of the host institution is mandatory.
These five year Fellowships are directed to promising young researchers; they are intended to offer a track towards a PI role and independent research. The selected Fellows should be able to acquire the necessary skills for a research leader role. Ikerbasque is committed to offer a long-term career to the research community: Fellows in their 5th year can be assessed for a permanent position.
If you want to view the webinar:
To download the presentation displayed in the webinar:
For further information about the Ikerbasque Research Fellows 2021 call: