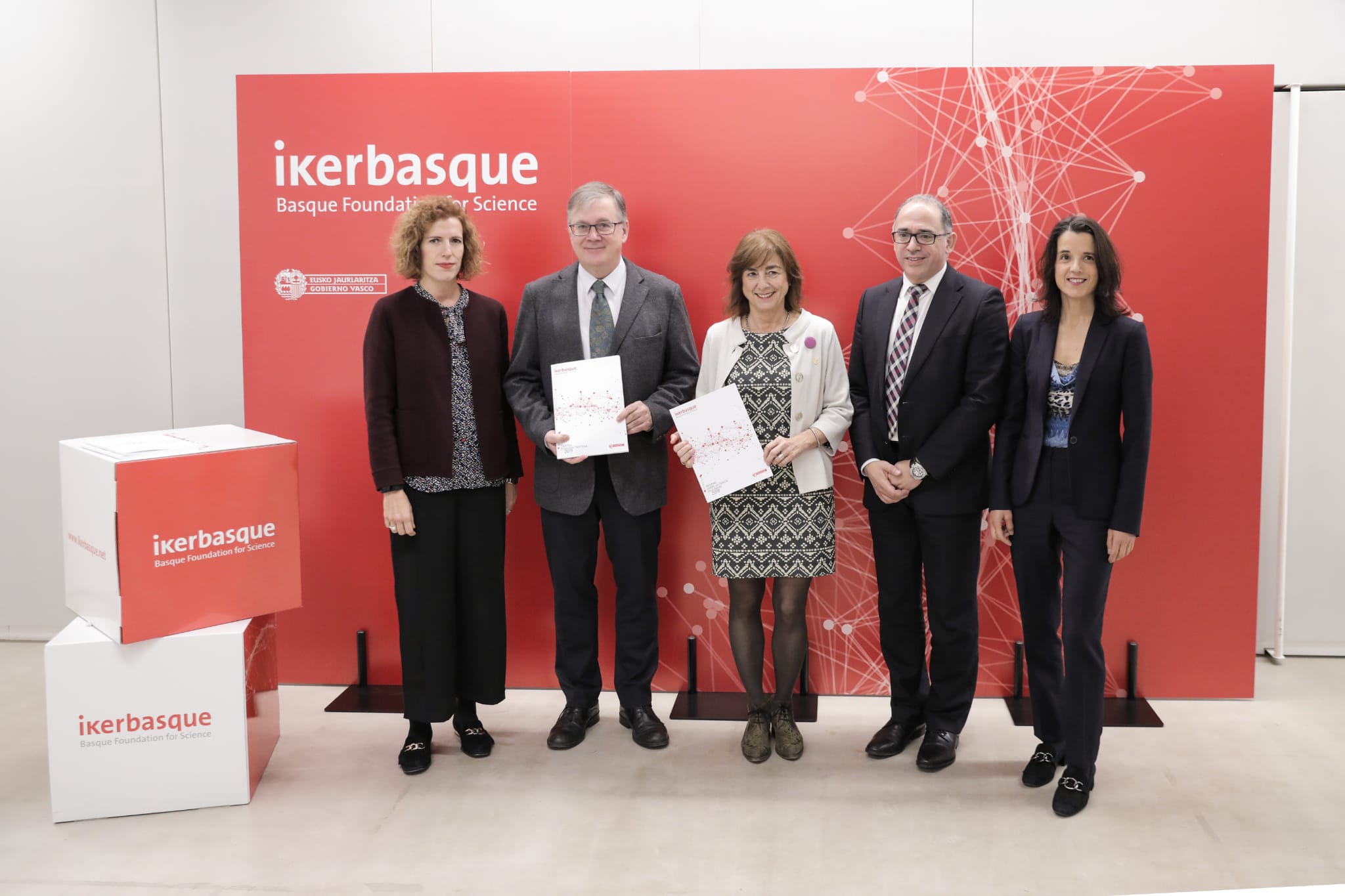 The Minister of Education Cristina Uriarte, presented this morning with the Deputy Minister of Universities and Research, Adolfo Morais, and the Scientific Director of IKERBASQUE, Fernando Cossío, the results of the Report on Science in Euskadi 2019. The report includes the main results of Euskadi in terms of research population, financing of science, scientific results and technology transfer through the indicators monitored by Ikerboost - Basque Observatory of Science and Technology.
IKERBOOST, the Observatory of Science and Technology of IKERBASQUE, includes a wide range of indicators based on proven sources of information, both at the CAV and state or international levels, which allows a characterization of the Basque scientific community and its quantitative and quantitative comparison. qualitative with those of other countries. "Scientists share the results of their research by publishing them in specialized journals, the Ikerbasque Observatory monitors these publications analyzing the quantity, international impact and thematic specialization of them," as explained Fernando Cossío, scientific director of IKERBASQUE.
Here are some of the most relevant data in the report:
The work of the research staff of the Basque Country exceeded 6,200 scientific publications in 2018, which represents an increase in scientific production of 3.5% compared to the previous year. Euskadi has doubled its scientific production in the last 10 years.
Euskadi has raised 531 million euros of European funds for research between 2014 and 2018, which leads it to be the CC.AA. leader in per capita fundraising of these funds.
About 2 out of every 100 workers in the Basque Country are engaged in R&D work. Almost 20,000 people dedicate themselves totally or partially to research and development activities in Euskadi.
Euskadi is the Autonomous Community of the State that invested most in R&D activities as a percentage of its GDP, with an investment close to 2%.
To download the complete Report on Science in Euskadi 2019:
Basque Science Report 2019 (ESP)