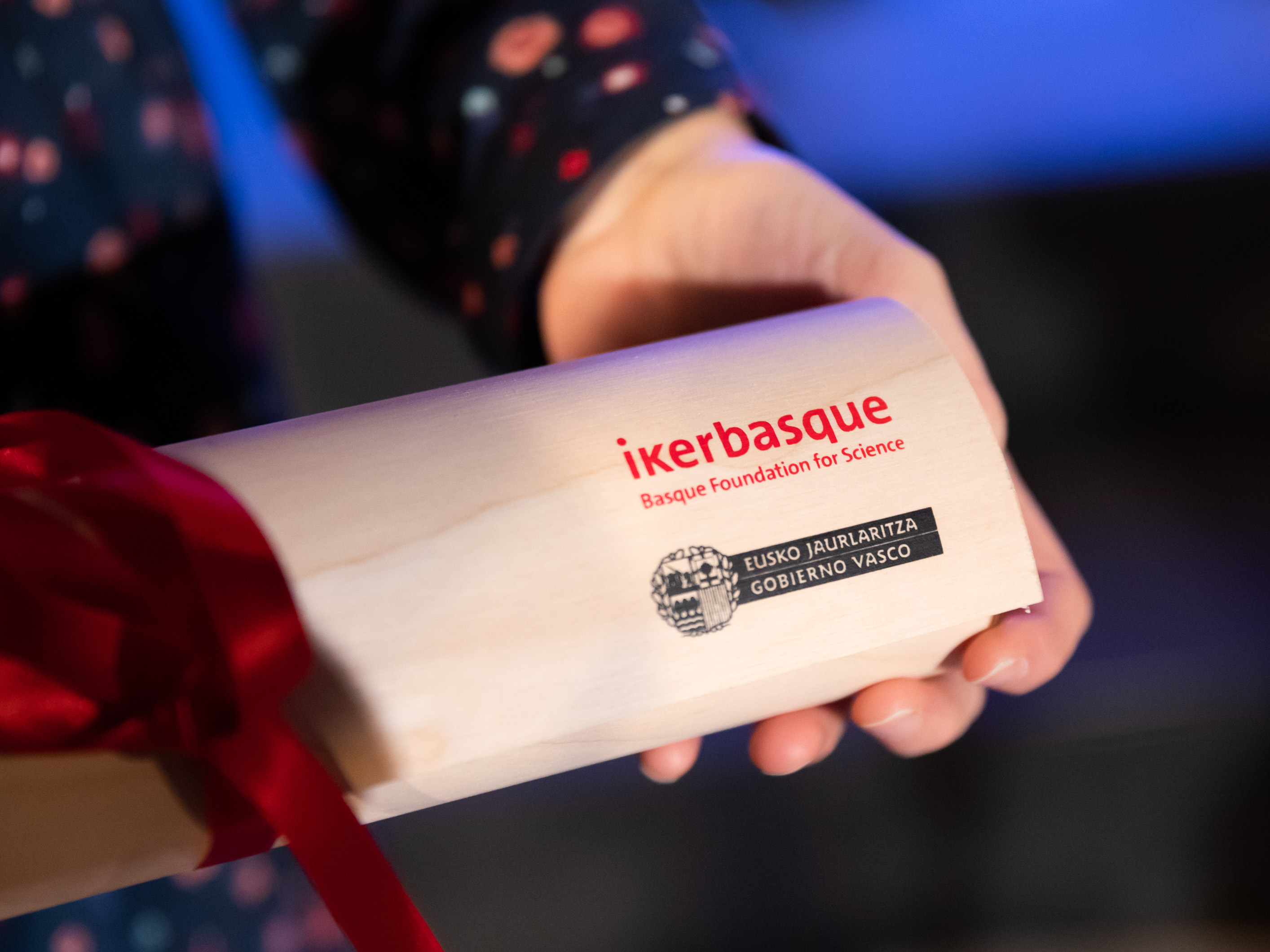 The Lehendakari Iñigo Urkullu has presided the recognition to a group of scientists from all fields of knowledge who will develop their work in the universities and research centers of Euskadi: 41 are new incorporations through the Ikerbasque program Research Professor and Researh Fellows; the other 12 are researchers who consolidate their research career in the Basque Country through the Research Associate call.
The event also had the participation of Cristina Uriarte, Minister of Education of the Basque Country and Fernando Cossío, scientific director of Ikerbasque, as well as the assistance of those responsible for universities, research centers and technology centers in Euskadi.
The Research Fellow and Research Professor programs of Ikerbasque pursue a clear objective of attracting and retaining talent: it is, on the one hand, to attract those who are developing their research work abroad, placing special emphasis on the return of the research staff of the Basque Country that at some point in his career marched out; and on the other, to offer opportunities to consolidate their trajectory to those who are already researching in Euskadi. Of the 41 researchers who have received their recognition today from the Lehendakari, 13 (almost a third) are Basque, and eight of them have returned to Euskadi.
The Research Professor call, through which 15 new signings have been incorporated in 2019, is aimed at consolidated researchers and researchers with extensive international experience and leadership capacity. Among these researchers is Rafael Yuste, recognized as one of the best neuroscientists worldwide and who has participated in the event through videoconference for being in the US.
The Research Fellow program, on the other hand, is an initiative specifically designed to attract and maintain experts in various branches of knowledge in the Basque Country, under 40 years of age, in order to create a "quarry" of researchers. Thanks to the Research Fellow program, 26 people have joined in 2019. Among them 14 (more than half) are women.
These two calls are completed with the recently launched Research Associate program, which aims to be a bridge between these two categories with the aim that Ikerbasque can cover the different stages of the research career by completing existing offers to young researchers and people consolidated in his scientific career. Through this call there have been 12 people incorporated this year. One of them, Asis Palazón, has obtained a prestigious grant of 2 million euros from the ERC European Research Council.
Currently Ikerbasque has 270 researchers: 165 Research Professors, 30 Research Associates and 75 Research Fellows who have been incorporated into the Basque System of Science, Technology and Innovation. Universities and R&D centers in the Basque Country are benefiting from the contributions of experts in the most diverse fields, ranging from experimental sciences to humanities, through medicine, technical and engineering studies or social sciences.