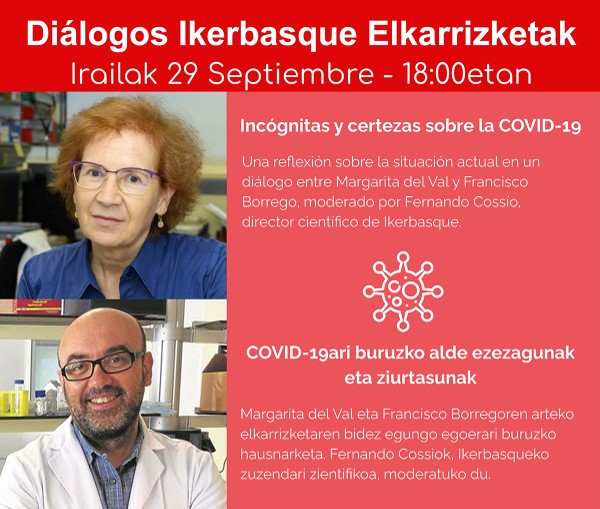 A reflect on the current situation in a dialogue between Margarita del Val and Francisco Borrego, moderated by Fernando Cossío, Scientific Director of Ikerbasque.
Margarita del Val (Madrid, 1959) is a well-known virologist and immunologist and one of the leading voices in this pandemic. A scientific researcher at the CSIC, she is the head of the Viral Immunology research group where she studies the immune response against viral infections, aspects that form the basis of the functioning of vaccines.
Francisco Borrego (Iznájar, 1961) Doctor of Medicine and Ikerbasque Researcher. After developing his research career in the USA, he is currently head of the Immunopathology research group at the Biocruces-Bizkaia Health Research Institute. His research focuses on NK cells, cancer, and viral infections.